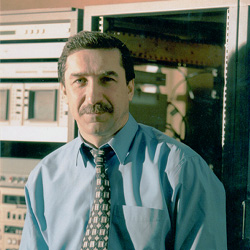 Keynote Speaker: George Papanikolaou, Professor Emeritus, Aristotle University of Thessaloniki - President HELINA
Title: Stereophony: Psychoacoustics or Technology?
Short CV: 
Dr. George Papanikolaou is professor at the School of Electrical and Computer Engineering, AUTH, specialized in Electroacoustics and TV systems. He is a founding member of the School of Music Studies, and of the School of Journalism and Mass Communication of AUTh. His research interests are in the fields of Acoustics and Electroacoustics, Sound Systems, High Definition TV /video broadcasting and Digital Cinema (D-Cinema), music and audio technology, studio-recording techniques, and others. He is chairman of the Inter-institutional Interdepartmental Graduate Program entitled "Advanced Computer and Communications Systems", leading also in the direction "New Technologies of Sound and Video in Education and Production". Prof. G. Papanikolaou has supervised more than 15 Ph.D. dissertations in the fields of his expertise, and he has participated in many national scientific and technological committees (i.e. Infosociety, Broadband Task Force, Athens Olympic Broadcasting, etc.).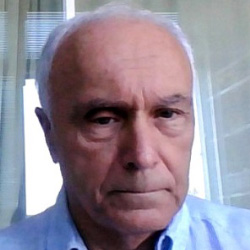 Keynote Speaker: John Mourjopoulos, Professor, University of Patras - Vice President HELINA
Title: New horizons for audio technologies

Short CV: 
Dr. John Mourjopoulos is a Professor of Electroacoustics and Digital Audio Technology at the Electrical and Computing Engineering Department of the University of Patras, and head of the Audio and Acoustic Technology group of the Wire Communications Laboratory. He obtained a B.Sc. degree in engineering from Coventry University in 1978, M.Sc. and Ph.D. degrees in 1980 and 1985, from the Institute of Sound and Vibration Research (ISVR), at Southampton University. He has authored and presented more than 100 papers in international Journals and conferences, has worked in national and European projects, has organized seminars and short courses, has served in the organizing committees and as session chairman in many conferences and has contributed to the development of digital audio devices. His research covers digital processing of audio and acoustic signals, room acoustics equalization, perceptually-motivated models for such applications, speech and audio signal enhancement, all-digital audio chain, direct acoustic transduction of digital audio streams, WLAN audio and amplification. He is a member of the AES, where he was awarded the Fellowship of the AES in 2006, of the IEEE and of the Hellenic Institute of Acoustics.